NASA Faked Apollo Moon Landing | Film From Cutting Room Floor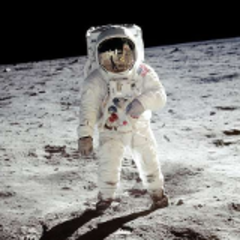 Apollo space program
Apollo, Moon-landing project conducted by the U.S. National Aeronautics and Space Administration in the 1960s and '70s. The Apollo program was announced in May 1961, but the choice among competing techniques for achieving a Moon landing and return was not resolved until considerable further study. In the method ultimately employed, a powerful launch vehicle (Saturn V rocket) placed a 50-ton spacecraft in a lunar trajectory. Several Saturn launch vehicles and accompanying spacecraft were built.
The Apollo spacecraft were supplied with rocket power of their own, which allowed them to brake on approach to the Moon and go into a lunar orbit. They also were able to release a component of the spacecraft, the Lunar Module (LM), carrying its own rocket power, to land two astronauts on the Moon and bring them back to the lunar orbiting Apollo craft.
Encyclopedia Britannica
13 minutes
PayPal Donations :
Pay flatearthforums.com using PayPal.Me
Patreon :
patrick jane flatearthforums.com is creating Discussion/Debate Forums, Videos, Writing and Commentary | Patreon
Flat Earth Forums :
Flat Earth Forums | Conspiracy | Theology | Philosophy - Index
Theology Forums :
Theology Forums
Youtube :
patrick patrick jane - Flat Earth Forums
Pinterest :
https://www.pinterest.com/patrickjane3169/
Google :
https://plus.google.com/u/0/113527239869543729835
Linkedin :
https://www.linkedin.com/in/patrick-jane-833769164/
Twitter :
patrick jane (@patrickjane3169) | Twitter
Facebook :
https://www.facebook.com/profile.php?id=100007669219364
+
Hearing, believing and trusting the finished work of Jesus Christ on the cross; His death, burial and resurrection for the forgiveness of sins, the gospel of our salvation, seals us with that Holy Spirit of Promise. The Lord is not slack concerning His promise. 2 Peter 3:9 KJV - 1 Corinthians 15:1-4 KJV - Ephesians 1:10-14 KJV - Romans 10:9-10 KJV - Romans 10:13 - Romans 10:17
- Ephesians 1:7 KJV - Colossians 1:14 KJV -
Disclaimer:
This project and content is being made available for religious, political & social activism, teaching, educational and research purposes. This material is being made available within this transformative and/or derivative work for the purposes of education and activist commentary and criticism and is believed to be "Fair Use" in accordance with Title 17 U.S.C. Section 107.